MYRNA GRAY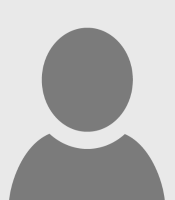 | | |
| --- | --- |
| Country | N/A |
| Visited | 1 Attraction |
| Favorites | None |
MYRNA GRAY is a member since July 2022. (S)he has visited 1 place in Canada.
Photos Shared
MYRNA GRAY submitted 1 photo of attractions. Following slide shows the photo shared by MYRNA GRAY. Click on a photo to view it in larger size.
Places Visited
Following map shows 1 place visited by MYRNA GRAY. Click on a place marker on the map to find its detailed information.
Recent Reviews
MYRNA GRAY shared the following review on attraction he/she visited.
Just had an amazing 3 day camp. The sites and pit toilets are very clean. Very affordable sites at $18 ( $9 for disability ) Hosts are very friendly and knowledgeable. Lots of empty sites even in July!