Thrills, Splashes, and Family Fun: Exploring New Brunswick's Amusement Parks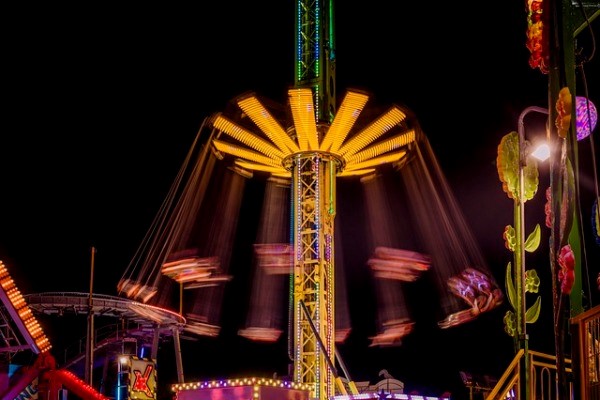 New Brunswick, Canada offers a wide array of amusement parks that cater to the diverse interests and ages of visitors. From thrilling roller coasters to water slides, these parks provide entertainment, excitement, and a chance to create lasting memories. Whether you're a fan of adrenaline-pumping rides, family-friendly attractions, or immersive experiences, the province's amusement parks have something for everyone.
Moncton, the largest city in New Brunswick, is a hub for amusement park enthusiasts. It is home to Magic Mountain Water Park, where visitors can enjoy a refreshing escape from the summer heat with its thrilling water slides, lazy rivers, and wave pools. Another notable destination is the Magnetic Hill Zoo, which not only showcases a diverse range of animal species but also features a mini amusement park with thrilling rides for added fun.
In Dieppe, Crystal Palace Amusement Park provides a mix of classic rides, arcade games, and indoor play areas. It's a perfect option for families looking to enjoy a day of entertainment regardless of the weather. Hanwell offers Kingswood Entertainment Centre, a multifaceted complex that houses an indoor amusement park with rides, bowling lanes, laser tag, and more.
Beyond traditional amusement parks, New Brunswick also boasts unique attractions that provide amusement in their own special way. TreeGO Moncton is an aerial park located in Centennial Park, offering adventurous visitors the chance to climb through treetops, tackle obstacles, and fly down thrilling zip lines. The New Brunswick Railway Museum in Hillsborough allows visitors to delve into the history of railways while enjoying a ride on a miniature train.
While Prince Edward Island is not part of New Brunswick, it is worth mentioning that a short drive away lies Sandspit Cavendish Beach, an amusement park that combines thrilling rides with water attractions, making it an exciting option for those willing to venture beyond the provincial border.
Whether you're a thrill-seeker, nature enthusiast, or looking for family-friendly fun, New Brunswick's amusement parks have something to offer. With their diverse range of attractions, these parks provide an opportunity to enjoy thrilling rides, immerse yourself in unique experiences, and create cherished memories with loved ones.
Add Your Comment
Use the following form to leave your comment on this article.